For the second part of the first project for my Graphic Design Foundations course at the Danish Institute for Study Abroad (DIS), I created two A3 posters for the Children's Games exhibition at the Eye Filmmuseum. Children's Games featured the work of artist Francis Alÿs, whose films depict children at play, often in dangerous conditions or places.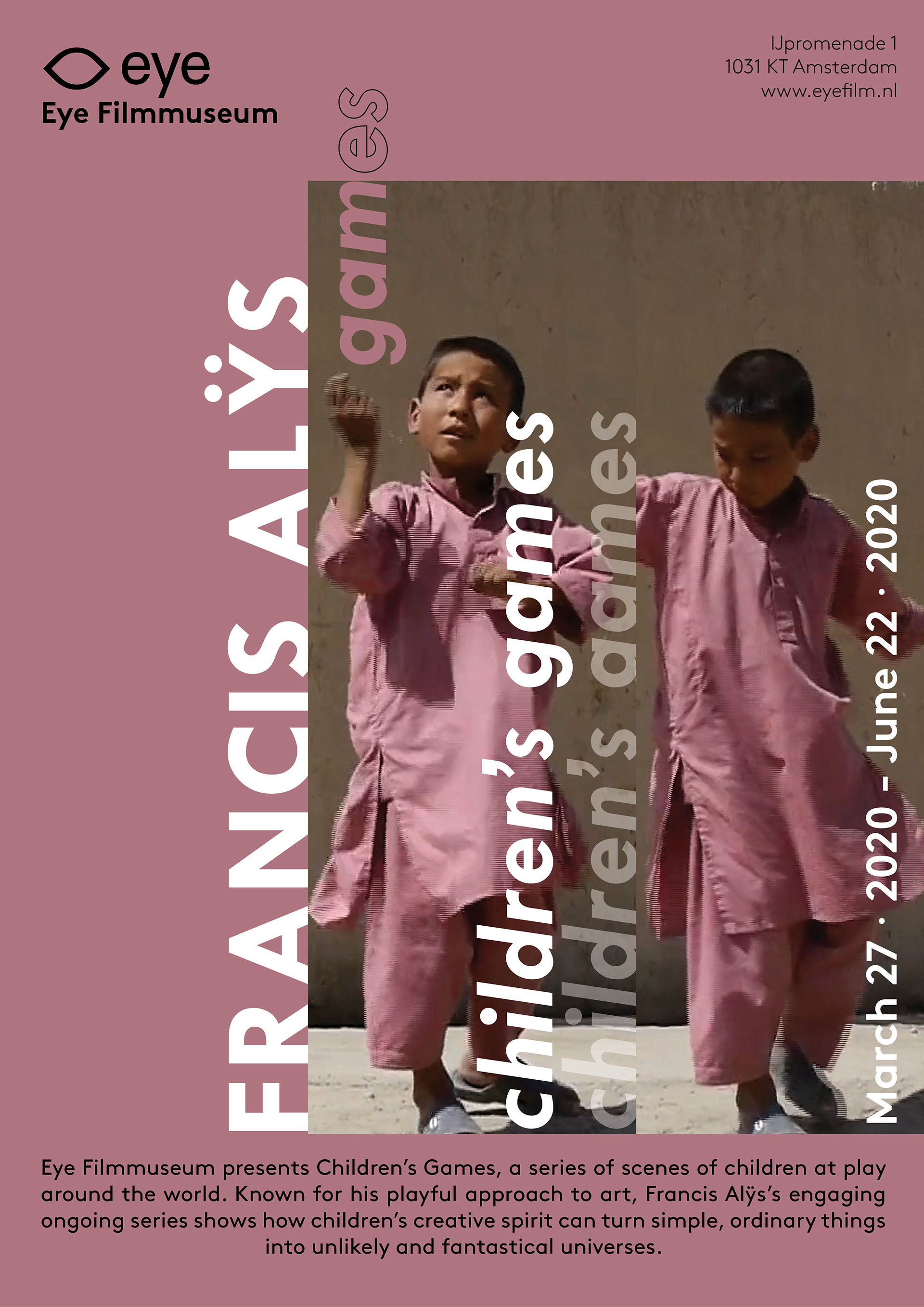 In the first poster we were asked to create a advertisement for the exhibition. For this poster I focused on the subject of motion--  making the text go out of frame and showing the boy in action with two stills. I wanted the type to show a notion of play as well and made the text interact with the boy in the picture to achieve this.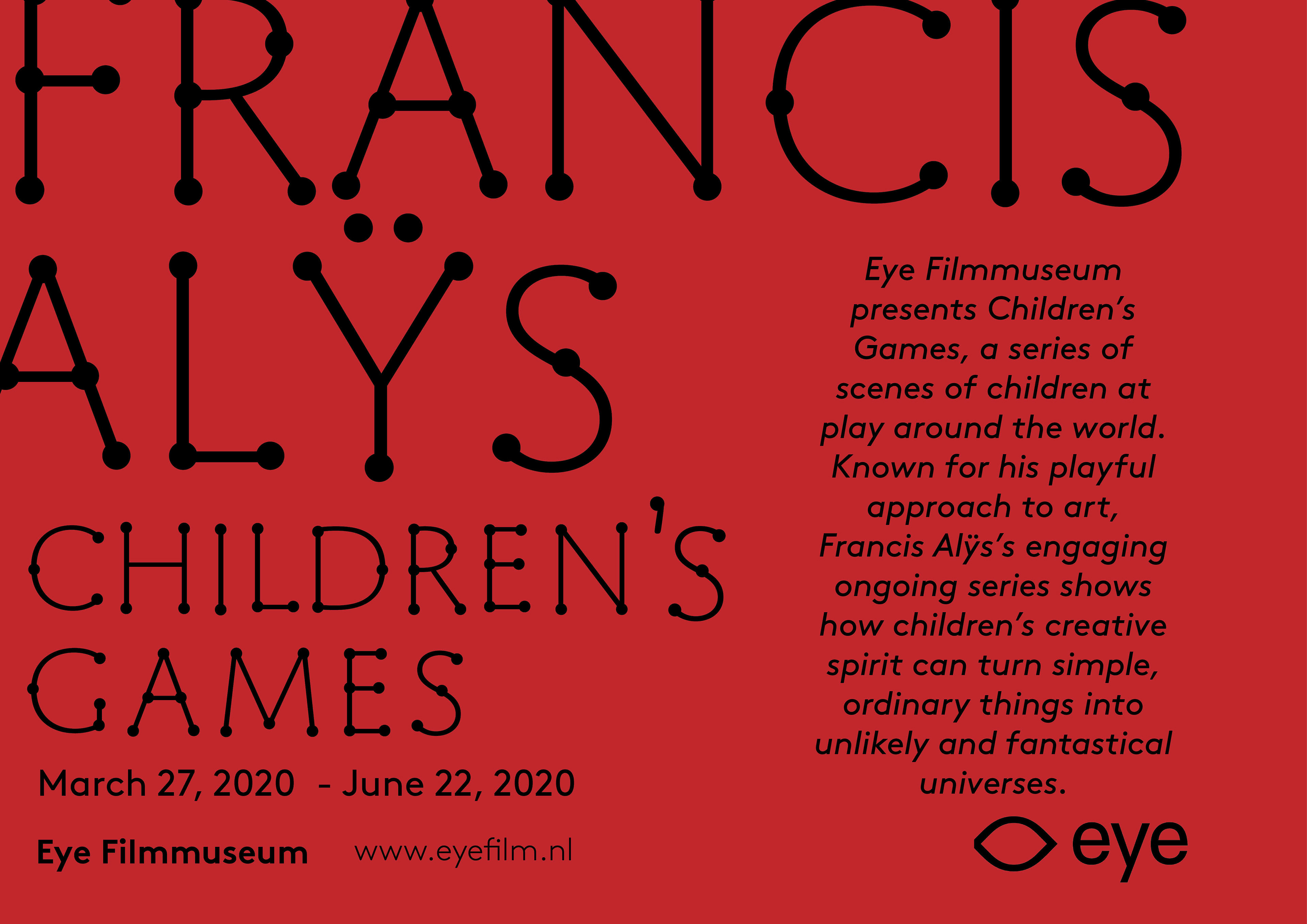 Variations for posters 4 and 5.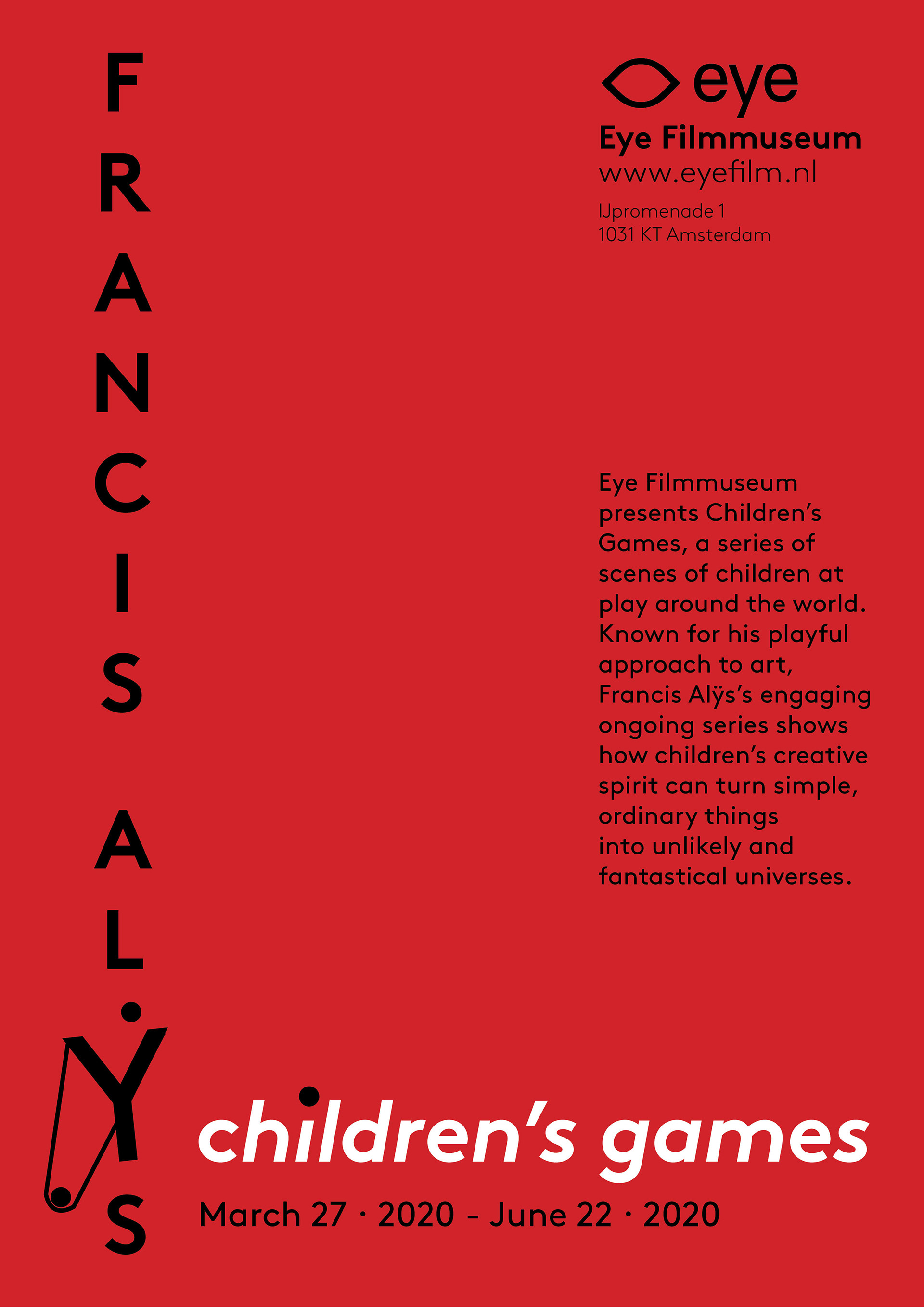 In the second poster for the exhibition we were asked to create the poster only with text. In keeping with the element of play again, I focused on the "ÿ" of the artist's name, activating it to become a sling shot.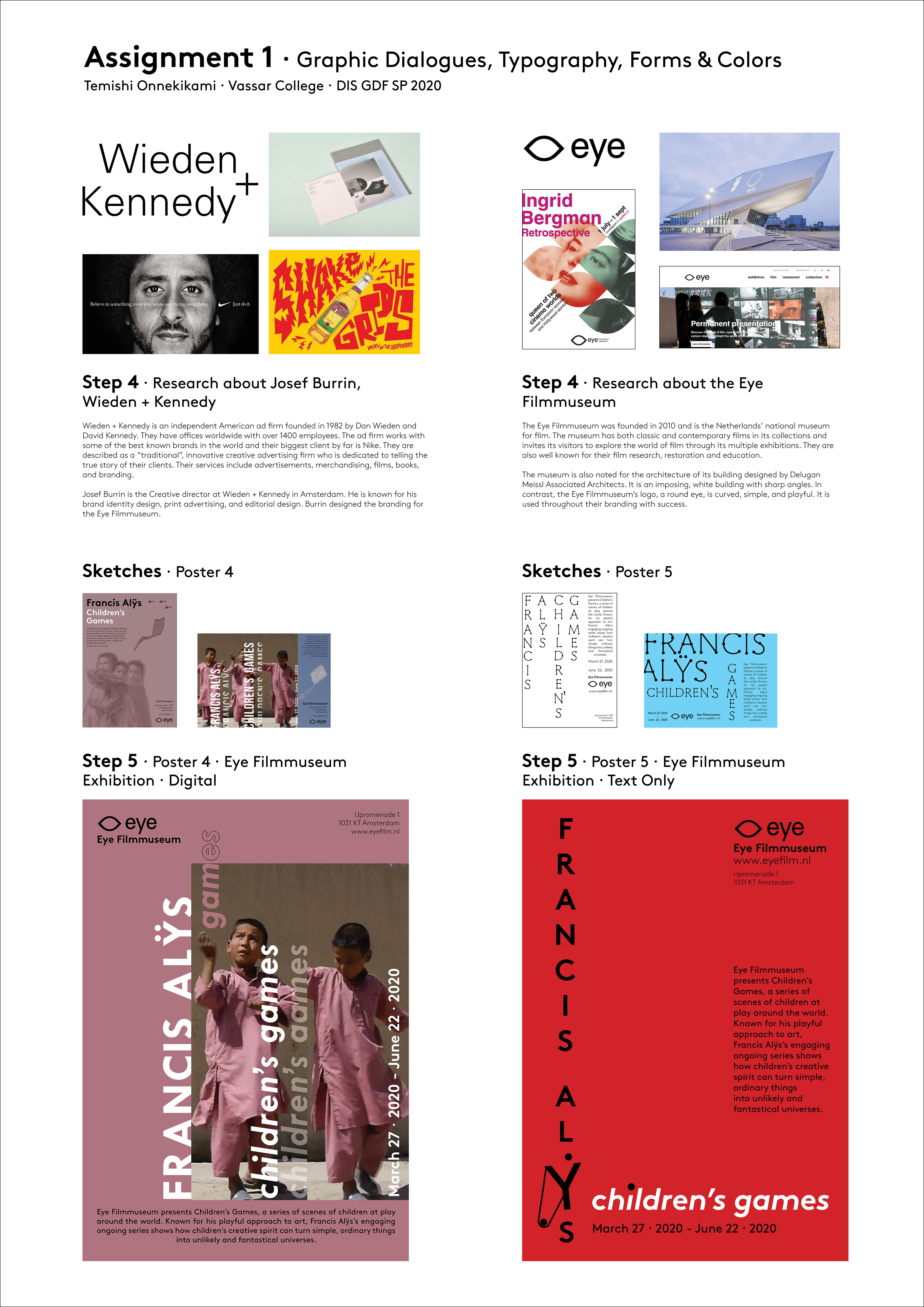 Presentation board featuring the two posters and research.