In 2018 Vassar College Libraries celebrated its 75th anniversary as a Federal Depository Library for government publications. As a part of the events focusing on the collection of material known colloquially as "Gov Docs" the library asked me under the direction of a supervisor to create the graphic material for an exhibition about Gov Docs that would be up throughout the fall semester. The exhibition required a unified look for 20 exhibition cases featuring vastly different subject matter. The goal of the exhibition was both to attract attention to the Gov Docs collection and challenge assumptions as to what a government document could be.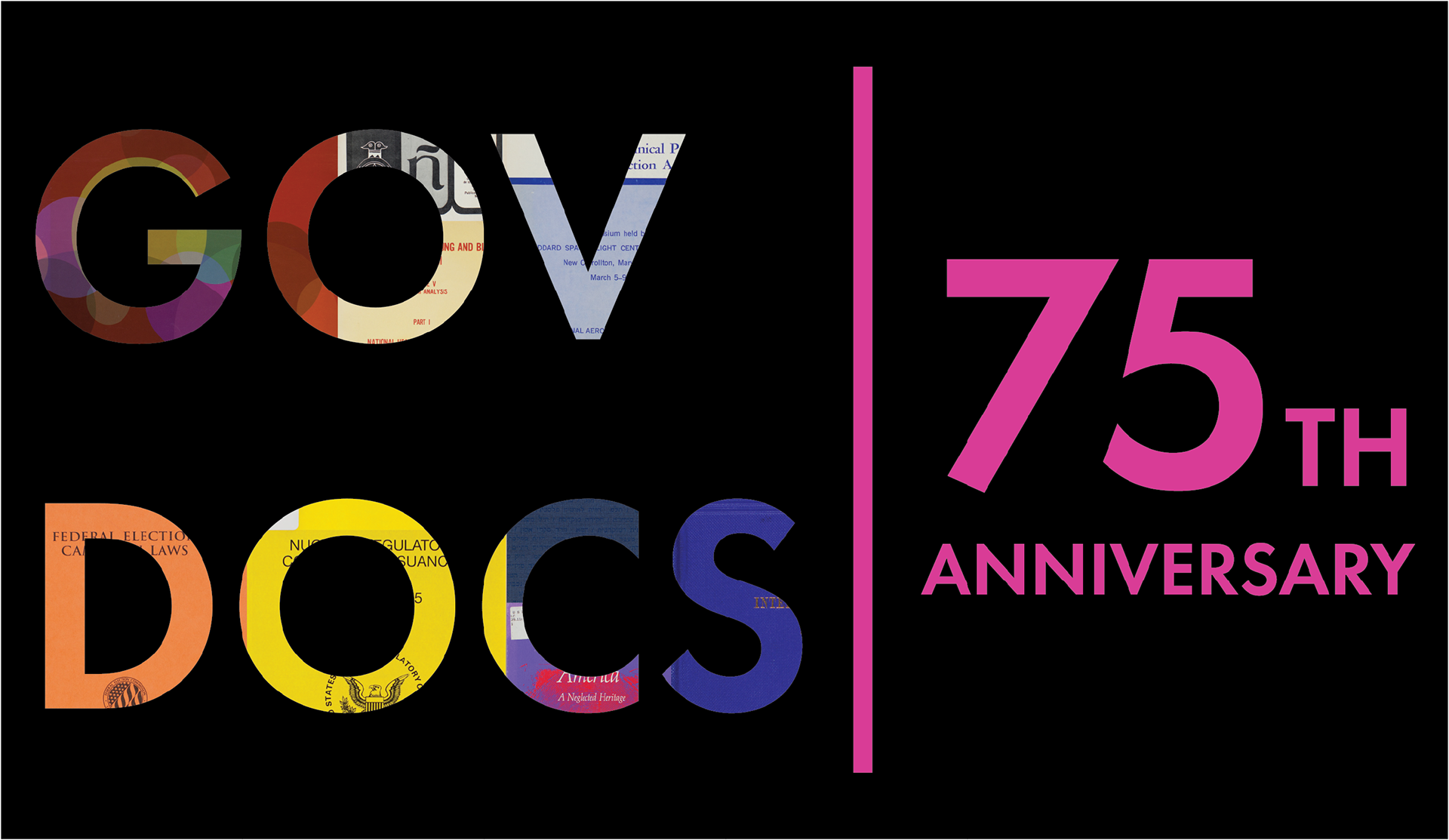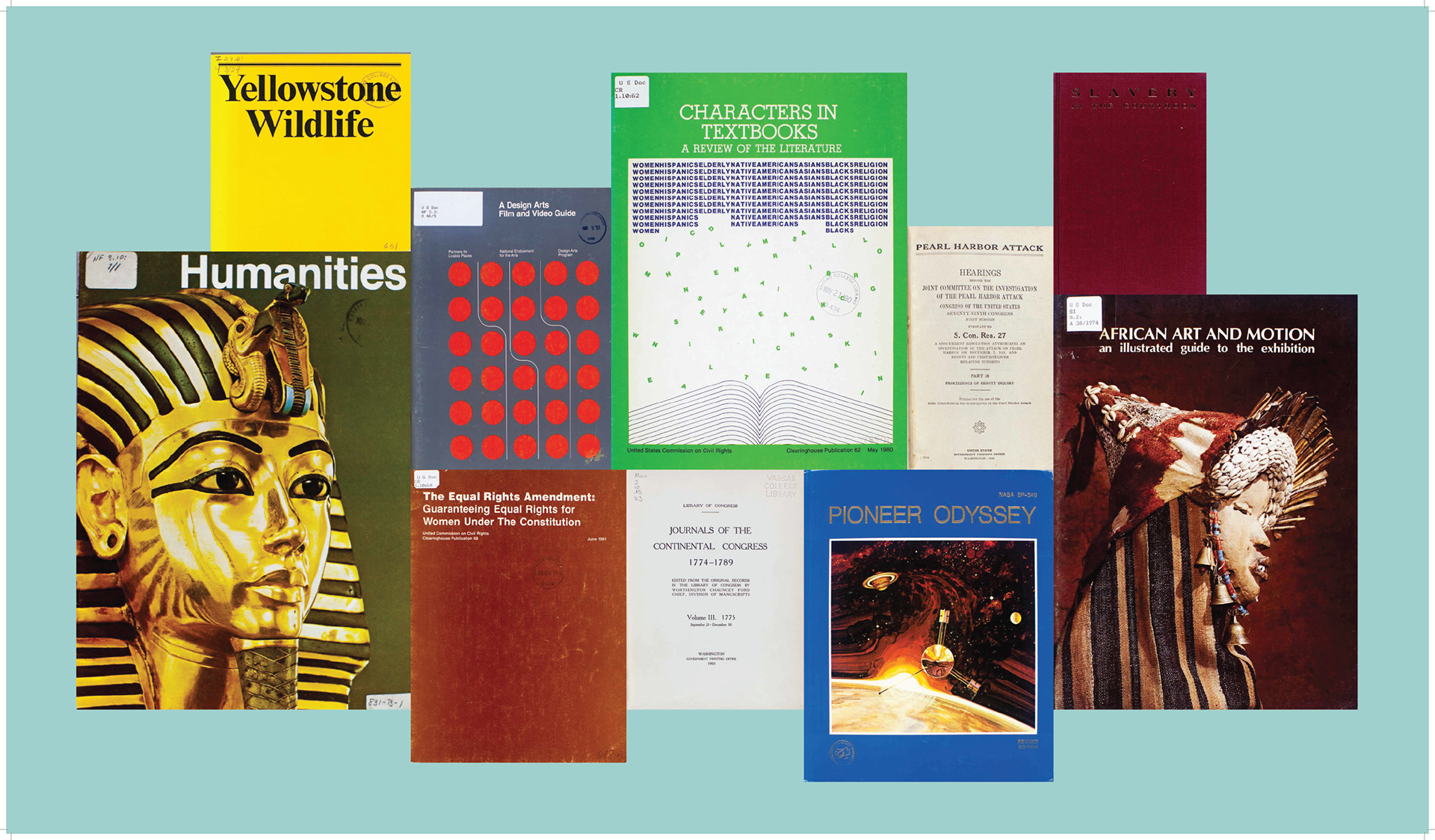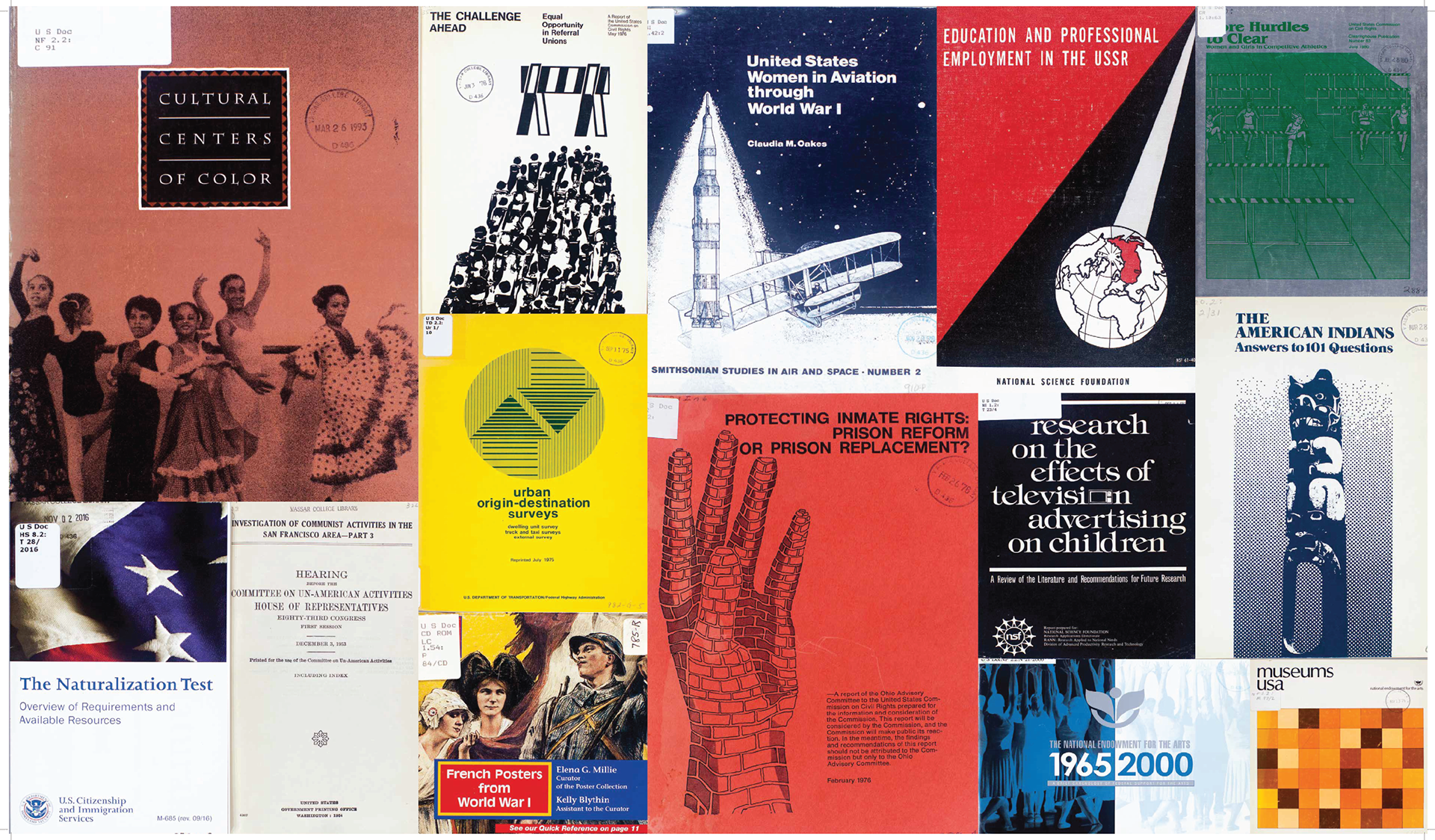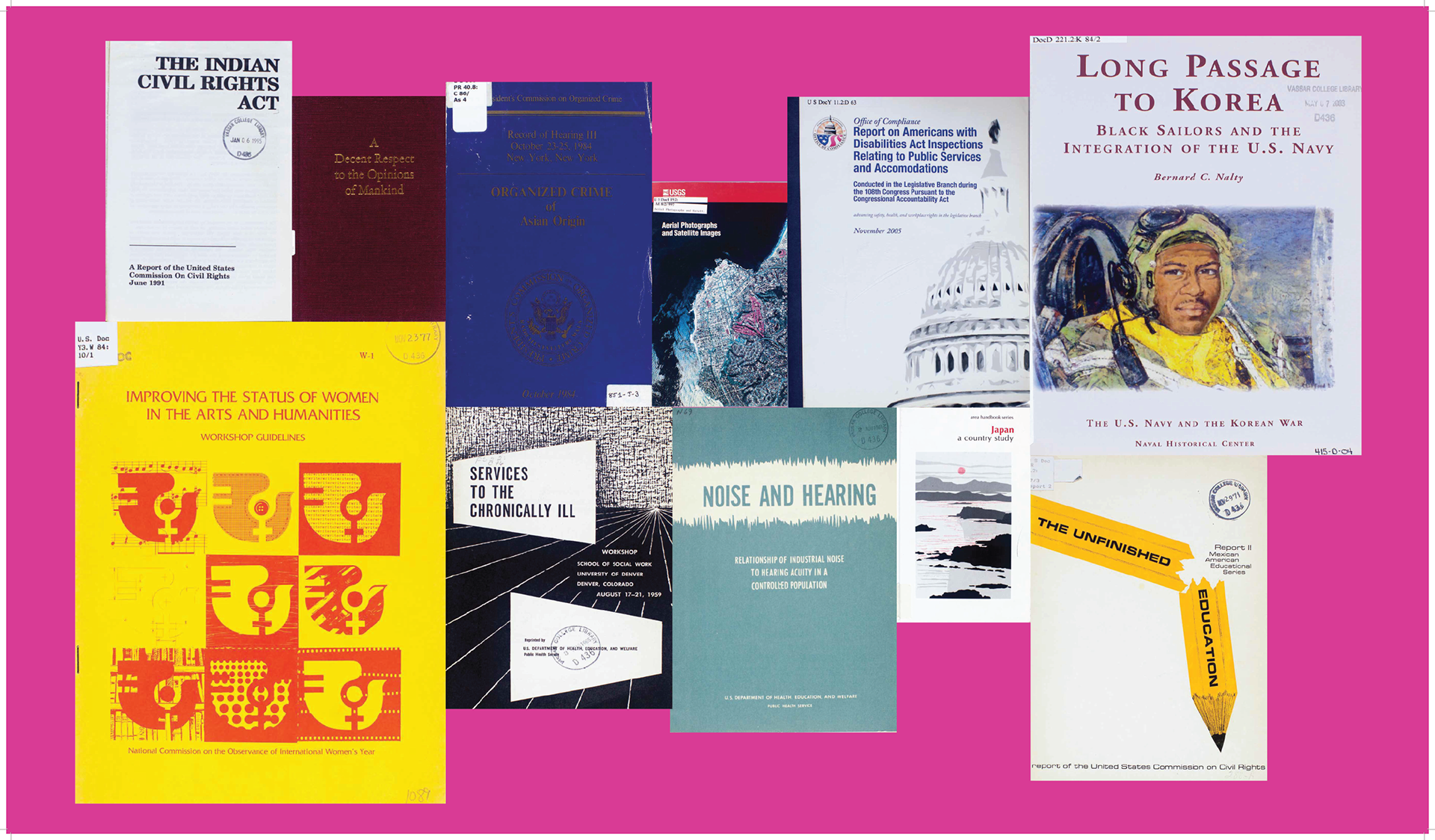 In order to realize the goal of displaying the diversity of objects in the collection I develop the concept of "more beneath the surface" and placed a collage of different publications as the background of the cut out Gov Doc text in

the main exhibition posters. I then designed collages that specifically displayed unexpected, or unique go

vernment  publications. By using eye-catching bright pink and blue I aimed to attract attention to the often-overlooked library display cases. 
​​​​​​​

The case labels aided in both conveying the subject of the case and unifying the exhibition as a whole. I also received the chance to install the exhibition and help design the layout of materials in the cases. The exhibition attracted the attention and praise for its design and content from library staff and visitors upon its completion.